Where to Eat
Lyddington is fortunate to have two fine venues both eminently suitable for your pre- or post-concert delight.
Old White Hart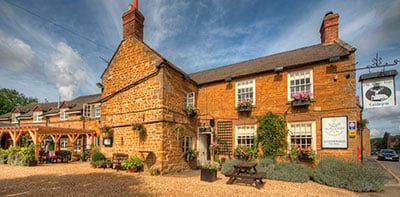 This 17th Century building has retained its original beamed ceilings, stone walls and open fires.
The Old White Hart has been recently sympathetically extended and has been run by owners Stuart and Holly East for 22 years.
Whether sampling the real ales or dining in the bar or restaurant, a warm welcome always awaits.
They also offer the high quality bed and breakfast accommodation at competitive rates, with 6 rooms above the pub and 14 in pretty sandstone cottages.
Concertgoers can enjoy 10% off the a la carte menu and convenient car parking near to the church concert venue. Call 01572 821703 to book, quoting 'Music in Lyddington'.
Marquess of Exeter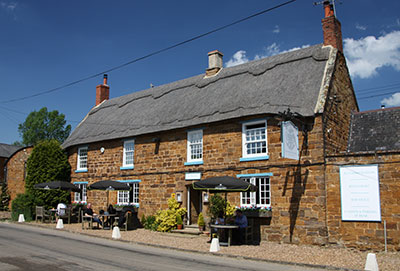 Local chef and proprietor Brian Baker runs the Marquess of Exeter, which offers exceptional quality in both food and service.
With a private dining area, or the less formal restaurant, you can indulge in gastronomic delights aplenty. An exceptional selection of wines, real ales, spirits and soft drinks offers the perfect excuse to visit for a casual drink. And the tastefully decorated bedrooms, complete with comfy beds and the latest mod-cons, offer a great night's rest.
Concertgoers can enjoy two courses for £15.50. Sit down at 5:30pm and you'll be finished in good time for the concert. Please book in advance, quoting 'Music in Lyddington'.

Call 01572 822477 to book.